Recruitment services - Technicians & Engineering
Currently, the pool of technical talent in the Netherlands is limited and attracting the best talent is a key driver for any organization. Page Personnel Technicians & Engineering specialises in the permanent, contract and temporary recruitment of operational technicians and engineering professionals (mbo and hbo level). Through our consultative approach we have a proven track record of completing recruitment assignments in different sectors such as oil & gas, automotive, food and chemicals. Consequently, we've earned the trust of businesses within different industries through building long-term, mutually beneficial relationships.
Many of our recruitment consultants hail from an engineering or technical background, so they know what it's like to be a candidate or employer in your sector. Additionally, we deploy a result-oriented approach by working with a fee structure that is based primarily on success, with a significant element of the fee being related to successful completion of a placement. We are the expert in flexible staffing solutions and the go-to partner for temporary recruitment.
Assembly Mechanic
(Proces) Operator
Shiftleader
Mechanic
Electrician
Field Service Engineer
Design Engineer
Quality Officer
Planner / Project leader
QHSE Officer
Benefits of recruiting through Page Personnel:
Your go-to partner for temp recruitment
Both employer and employee benefit from temporary placements thanks to faster procedures, more flexibility, recruitment during hiring freezes etc. For over 10 years we have been filling temporary positions across various disciplines and fields of expertise.

Speed, reactivity and a vast candidate base
Thanks to our powerful information system, global network and our operational organization, we react fast. Indeed, our extensive database allows us to keep in touch with candidates who are not only qualified professionals in their fields but are also quickly available. Consequently, we ensure that we quickly find the best candidates in the field for you.

Professionalism and quality
Prior to introducing candidates to our clients, our specialised recruitment consultants meet with them individually during competency based face-to-face interviews. Moreover, our service levels and processes are regularly reviewed by internal and external auditors to ensure best practice standards.

Specialised industry/sector knowledge
Our specialisation by discipline and field of expertise enables us to meet and present candidates who can fully respond to our clients' specific requirements.

Post placement follow-up
Our recruitment consultants remain in touch with the candidates and employers throughout their temporary assignment or throughout their trial period in case of a permanent placement.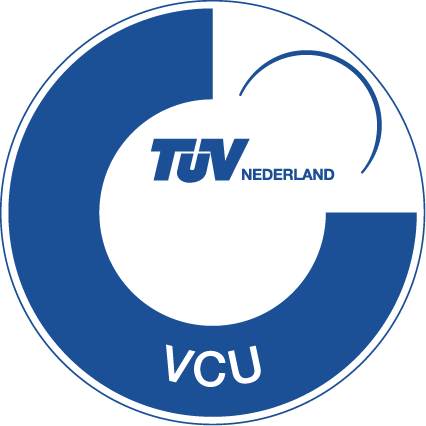 Technicians & Engineering in Rotterdam and Tilburg are VCU certified.
Our disciplines: